14 October 2021
Incorporating Accountability Counsel Feedback, Reporting on Effective Grievance Redress is Now a Feature of the Global Reporting Initiative's Universal Standards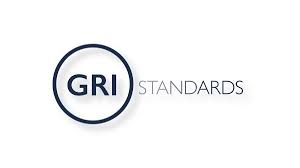 The Global Reporting Initiative (GRI) has released its updated Universal Standards for disclosure of sustainability impacts across business sectors. Impact investors in particular can look to the standards to help identify risks and opportunities related to their impact goals, but the standards are available to any organization for reporting on impacts to economy, environment, and people.
By reflecting principles of responsible business conduct and human rights due diligence as outlined by the OECD and the UN, the GRI Standards now include crucial stakeholder engagement and grievance redress disclosures for institutions that seek to contribute to sustainable development. To that end, community stakeholders can look to the standards to understand sustainability reporting expectations, and they can utilize disclosures under the standards to assess how they have been or could be affected by organizational activities.
Stakeholder Engagement Now Required
The Universal Standards recognize the importance of stakeholder engagement and feedback to identify actual and potential impacts of development activities. Accordingly, GRI Disclosure 2-29 requires organizations to qualitatively describe their approach to meaningful engagement with stakeholders. We at Accountability Counsel applaud the inclusion of this update that now characterizes meaningful engagement as good faith two-way communication that necessitates considering potential barriers to engagement, e.g., language and cultural differences, gender and power imbalances, and risks and vulnerabilities to marginalized groups.
We equally applaud new standards that require disclosures on how organizations seek to respect the human rights of all stakeholders engaged. Guidance under GRI Disclosure 3-1 advises organizations to report on the availability of grievance mechanisms intended to help identify actual and potential adverse impacts on the environment and people, including human rights impacts, across organizational activities and business relationships. GRI Disclosure 3-3(e)(1) asks organizations to report on how its grievance mechanisms have helped to manage impacts and facilitate remediation of actual negative impacts. By providing organizations with an opportunity to tell the story of how they have addressed development shortcomings in practice, the standard promotes deeper institutional reflection on organizational sustainability commitments and impact performance.
Effective Grievance Redress Now Required
Beyond general reporting on the availability of grievance redress processes, the standards require reporting on the effectiveness of grievance mechanisms to reflect organizational capacity to manage impact, as set forth by the UN Guiding Principles on Business and Human Rights (UNGPs). Specifically, GRI Disclosure 2-25 instructs that an organization shall:
describe its commitments to provide for or cooperate in the remediation of negative impacts that the organization identifies it has caused or contributed to;
describe its approach to identify and address grievances, including the grievance mechanisms that the organization has established or participates in;
describe other processes by which the organization provides for or cooperates in the remediation of negative impacts that it identifies it has caused or contributed to;
describe how the stakeholders who are the intended users of the grievance mechanisms are involved in the design, review, operation, and improvement of these mechanisms; and
describe how the organization tracks the effectiveness of the grievance mechanisms and other remediation processes, and report examples of their effectiveness, including stakeholder feedback.
Last year, Accountability Counsel urged GRI to elaborate on these qualitative disclosure requirements. Many of our recommendations are now reflected in the guidance under Disclosure 2-25, which details specific ways to describe how mechanisms have been designed and whether they are designed to meet the effectiveness criteria outlined by the UNGPs. In good detail, the guidance advises organizations to work through important baseline considerations related to the inclusive design, purpose, operation, administration, perceived legitimacy, and actual use of grievance mechanisms, as well as the delivery of remedy through grievance redress processes.
Sectoral Guidance Now References Effective Engagement and Grievance Mechanisms
GRI has also begun referencing the importance of effective stakeholder engagement, grievance mechanisms, and remediation processes in sectoral guidance that accompany the Universal Standards. New guidance for the oil and gas sector, the first to be issued under the updated standards, recommends that institutional actors establish or participate in grievance mechanisms and other remediation processes tailored to the specific needs of local communities to help address actual or potential negative impacts. Accordingly, the sectoral guidance advises reporting on the number and type of grievances from local communities, including the respective percentages of grievances resolved through remediation and other means whenever local communities are determined to be a material topic. GRI defines material topics as issues likely to be material for organizations on the basis of the sector's most significant impacts on the economy, environment, and people, including on their human rights.
Accountability Counsel pushed for disclosures on the availability and use of effective grievance mechanisms in the oil and gas sectoral guidance, and we commend GRI for recognizing the importance of community engagement and feedback to advance accountability for sustainability commitments.
Grievance Redress as Common Practice in Impact Management
If GRI's statement of intent to work towards comprehensive corporate reporting with the Sustainability Accounting Standards Board (SASB), the Climate Disclosure Standards Board, Integrated Reporting, and CDP (formerly the Carbon Disclosure Project) offers any indication, GRI's required disclosures on the availability, use, and outcomes of grievance redress processes will be a common expectation of sustainable development practice. Other standards, such as the UNDP SDG Impact Standards for Private Equity, Enterprises, Bond Issuers, the OECD-UNDP Impact Standards for Financing Sustainable Development, and the World Economic Forum/International Business Council Stakeholder Capitalism Metrics, all now recognize the importance of grievance mechanisms to help institutions manage and optimize impact performance.
The recognition of the importance of grievance mechanisms and honest reporting on impact within these standards brings us one step closer to a concept of development that calibrates to communities at the center of their own development. However, at this juncture, the standards regimes themselves must build leverage with institutional actors to ensure their integrity. If development actors do not actually have effective grievance mechanisms in place to hear from communities, then that would be of direct consequence to their sustainability performance. Nonetheless, the new GRI Universal Standards are now equipped to help organizations and stakeholder communities flag significant failures in impact management, including stakeholder engagement and grievance redress.