12 April 2021
Accountability Counsel Contributes to UN Thematic Report on Climate Investment and the Right to Development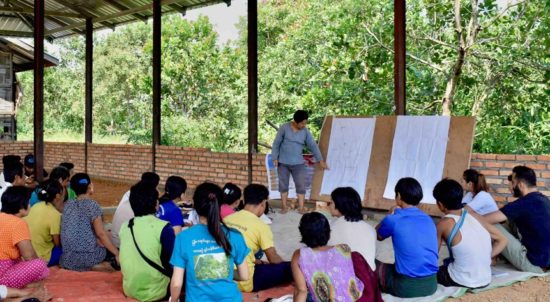 The United Nations Special Rapporteur on the Right to Development (UNSR), Mr. Saad Alfarargi, is currently preparing his 2021 report to the UN General Assembly and the UN Human Rights Council on the theme of Climate change-related policies and projects from a right to development perspective. Accountability Counsel has contributed to this forthcoming report by submitting a comment letter that highlights the important nexus between climate investment, accountability, and the right to development, and discusses how to ensure that projects aimed at fighting the climate crisis do not negatively impact vulnerable communities.
Climate Investments Can Violate Rights If Not Implemented Properly
The devastating impacts of climate change have motivated several development actors and investors to finance projects to address the crisis. For instance, the Green Climate Fund (GCF), through its accredited entities, is financing several climate-resilient and development projects around the world. Our submission to the UNSR's office highlights that despite the positive aims of climate finance, these projects can still result in negative impacts to communities if not designed and implemented properly. The Business and Human Rights Research Centre's  Renewable Energy and Human Rights Benchmark affirmed this concern in its exposition of the shortcomings of many of the world's largest renewables companies in protecting the human rights of affected communities and workers, which includes the right to development.
One of the major challenges to the full realization of the right to development is a lack of consultation and meaningful participation of local communities in the design and execution of development projects. As with all development projects, the importance of adequate due diligence and community feedback processes for climate finance projects cannot be over-emphasized, as even the most well-intentioned projects can produce unanticipated harm. For instance, a biomass project in Liberia with the stated project goal of advancing renewable energy in a country rebuilding after years of devastating conflict sent farmers and other subsistence producers into poverty, contaminated water resources, and led to sexual abuse and labor rights violations.
Climate Finance Must Put Local Communities at the Center of Accountability
Where climate investments impede the environmental and human rights of local people, independent accountability offices can help to identify where harm prevention and remedy is needed through the reception of complaints directly from communities closest to project impacts.  Additionally, accountability offices can point to systemic issues in climate finance that require changed policy and practice. Accountability Counsel worked with partners to ensure that the GCF developed a robust accountability office. The GCF's accountability office, the Independent Redress Mechanism, plays an important role in ensuring that communities affected by the GCF's climate change efforts have the ability to raise concerns to the institution.
Accountability offices can also present an opportunity for communities to present their own development priorities for projects addressing environmental concerns. In August 2018, Karen Indigenous communities in the Tanintharyi region in Myanmar filed a complaint with the United Nations Development Programme's (UNDP) accountability office to raise concerns about a conservation project that aims to protect biodiversity, including evergreen forests, mangroves, islands, and marine systems. The communities are concerned that the project violates their right to Free Prior and Informed Consent and threatens the return of refugees and internally displaced people to their land. As the accountability office's compliance investigation continues, the communities have continued to push against the top-down conservation approach, advancing their own vision for safeguarding Tanintharyi's rich biodiversity. This case reveals the importance of meaningful participation of project beneficiaries in setting development priorities, enjoying development benefits, and preventing harm.
Our comment letter also highlights the urgent need for impact investors and others investing in renewable energy and other climate infrastructure to bridge current accountability gaps through developing strong accountability offices and providing other avenues for community feedback on project concerns. This will ensure that development and climate goals are met without violating the rights of local communities and undermining the 'just transition' to a low-carbon future.
Indeed, to combat climate change and promote the right to development, methods of mobilizing resources for development must be transparent, inclusive, sustainable, and provide measures for accountability and remedy when rights are infringed upon. Policies that respect land rights and provide for equitable compensation, for instance, must be implemented to ensure that renewable energy projects and other 'green projects' do not lead to devastating impacts to communities. More importantly, community voices must be at the center of the decisions to respond to the global climate crisis, if climate investment objectives are to be achieved.