5 January 2021
U.S. Congress Requires USAID to Create an Accountability Mechanism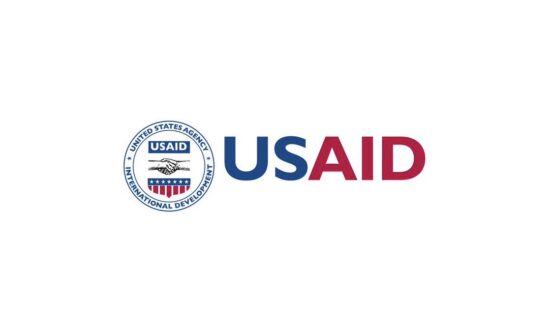 In late December 2020, when the United States Congress passed its appropriations legislation to fund the government, it issued an accompanying explanatory statement that requires the U.S. Agency for International Development (USAID) to establish an accountability mechanism.
This is welcome news for those who want USAID's projects to be successful and sustainable, as an accountability mechanism not only provides communities impacted by USAID projects an avenue to seek redress but also helps USAID ensure its money meets its mark. Currently, USAID has no independent and effective accountability process available to communities who are negatively impacted by its projects, putting it out of step with the U.S. International Development Finance Corporation, many multilateral development banks, and national development agencies in France and Japan, all of which have accountability mechanisms.
We expect that USAID will welcome the congressional directive, since an accountability mechanism will further USAID's mission and help ensure the success of its programs. Communities living near or working at USAID project sites and those who are deemed beneficiaries of USAID programming are the most at risk if something goes wrong and are often the first to identify potential harms. An accountability process that lets communities raise issues to USAID leadership and have those issues addressed is an efficient and effective monitoring and evaluation tool.
In its response to the congressional directive, USAID should, at a minimum: (1) commit publicly to implementing a robust and independent accountability mechanism that meets universally accepted effectiveness criteria, including accessibility, transparency, and equitability; and (2) consult the public on how to design its new mechanism.
This directive is a critical step towards accountability, one that follows a call from Congress in the explanatory statement for the 2020 fiscal year appropriations legislation that required USAID to ensure that "effective grievance and redress mechanisms for victims of human rights violations and other misconduct exist" for its national parks and protected areas work. But the path to an accountability mechanism has more steps ahead, and its success is not assured.  How USAID chooses to implement the directive will reveal the extent of its commitment to the very communities it seeks to benefit.
—
The full language of the provision is as follows:
USAID Accountability Mechanism.–Not later than 90 days after enactment of the Act and following consultation with the Committees on Appropriations, the USAID Administrator shall submit to such Committees a plan to establish an accountability mechanism, or strengthen any existing mechanisms, to which individuals, communities, civil society organizations, and other stakeholders can communicate concerns about existent or potential adverse impacts, including social, environmental, and economic impacts, resulting from USAID-funded programs, projects, and activities, and through which USAID can respond. The plan shall include procedures, to be posted on the USAID website, for communicating and responding to such concerns.
Related Posts