14 September 2020
Remembering Gerald "Jerry" Gray, 1935-2020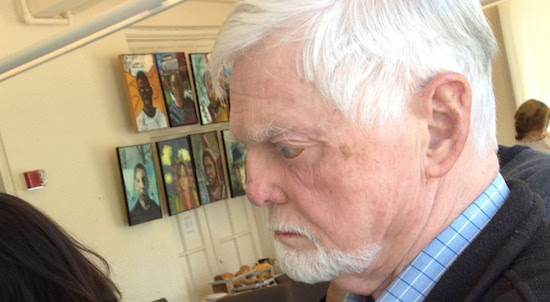 In a world where so much is at stake for those fighting for justice, the news of Jerry Gray's passing on September 1st hit me hard. Jerry's life-long commitment to speaking truth to power included serving as a founding Board Member of Accountability Counsel. He was also one of my dearest friends, a mentor, an artist, a visionary, and a fellow founder.  Jerry passed away peacefully at his home in the East Bay, surrounded by his family. I'm ever grateful for a last conversation I was able to have with him just days before his passing.
Jerry's indelible mark on this planet extends to his influence on how Accountability Counsel's internal culture acknowledges the mental health challenges that can come with human rights work.  We carry his vision into our Staff Wellness Committee today, our strong mental health policy, and the resources that support our team. This emphasis on mental health also flows into our outward-facing respect-based approach, sensitive to the trauma communities experience and the care and nuance required to do this work responsibly.
As we mark Jerry's passing in the human rights community, we will carry his thoughtfulness and care, and also his sense of humor, with us. We can't just endure as human rights workers—we need to thrive to be the resilient allies that the communities we work with so deserve.
Thank you for joining me in this remembrance of Jerry Gray. We are grateful to have been touched by his humanity.
About Jerry Gray
Gerald "Jerry" Gray, a psychotherapist and licensed clinical social worker, founded and played a leading role in a number of lasting organizations devoted to accountability for torture, trauma, and abuse of power. He founded the Center for Justice and Accountability (CJA) in 1998, an organization that works to hold torturers accountable. His private practice clinical experience with torture survivors motivated him to found Survivors International, one of the country's first torture treatment centers. In 2001, Jerry directed the Center for Survivors of Torture in San Jose, affiliated with Asian Americans for Community Involvement. Thereafter, he founded and directed the Institute for Redress & Recovery at Santa Clara University. In the last decade, he spent time working in detention camps on the Southern Border of the United States to support families separated and traumatized by their past experiences and their treatment at the hands of U.S. authorities.