24 January 2018
Starting Up Successfully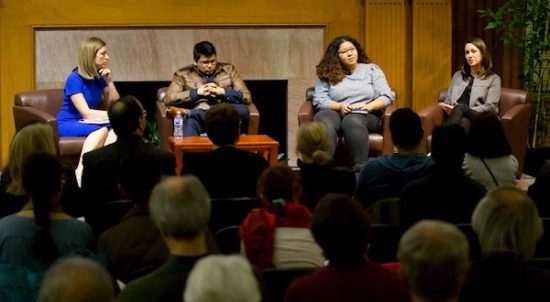 Accountability Counsel is proud to be a part of a movement of social entrepreneurs, using unique and creative approaches to create social good. Like most social entrepreneurs, our founder Natalie Bridgeman Fields saw a gap – in her case an accountability gap. When internationally financed projects negatively impacted marginalized communities, those communities needed support to hold corporations and institutions accountable for harm. She founded Accountability Counsel with startup support from Echoing Green to amplify community voices so they can defend their human and environmental rights in a way that causes international financiers to listen and act.
Our board chair, Kathleen Kelly Janus, recently published a book titled, "Social Startup Success," on how successful, change-minded entrepreneurs scale and sustain their ideas. We have been fortunate to have Kathleen as a part of our leadership from the beginning. She's sharing many of the insights we've benefitted from in her new book.
Kathleen features one of the most important processes in our organizational growth – our theory of change. In order to know if our model of supporting communities was creating a more just world, Accountability Counsel needed to articulate a clear vision of how we believe that change will happen.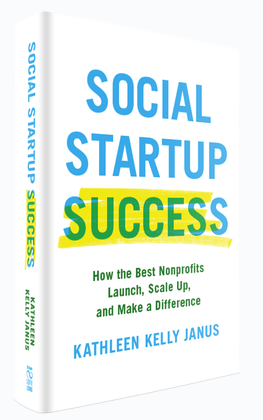 We started with the world we want to see: one where communities can take part in decisions that affect them, accountability systems deter abuses, and institutions and corporations respect communities and prevent abuses. Then, we worked backwards to determine what change in the system of international finance was needed to make that vision possible, and how the outcomes of our work could directly influence that change. All of our activities – from community lawyering, to advocating for better policies, to researching the effectiveness of accountability offices – are designed to drive this change, support those outcomes, and move toward the world we want to see.
How to build a theory of change is just one of the valuable findings from Kathleen's research with 100 social change organizations. As a growing non-profit with bold ideas to create a more just world, there are many other lessons that we are learning from our peer social entrepreneurs profiled in "Social Startup Success." We hope you enjoy learning from the book as much as we've enjoyed being a part of the story.