14 December 2017
Accountability Counsel Welcomes Silicon Valley Innovative Leader Paru Yusuf to Board of Directors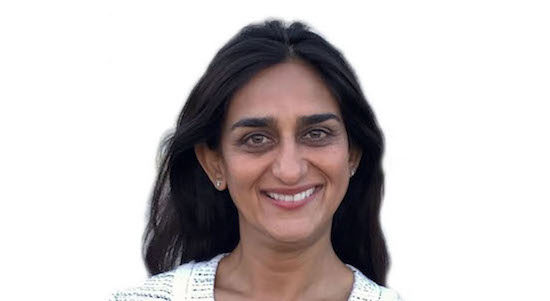 San Francisco – Accountability Counsel, a legal organization that advocates for people harmed by internationally financed projects, today announced that Paru Yusuf, a strategist and advisor on education, youth development, economic empowerment and innovative social venture models, will join the organization's board of directors. Yusuf first learned about Accountability Counsel through her work with Silicon Valley Social Venture Fund (SV2).
"We are fortunate to have Yusuf joining our board at critical time for our organization," said Accountability Counsel Founder and Executive Director Natalie Bridgeman Fields.
"She is a global connector and is dedicated to advancing social enterprise. Her work to advance the rights of women and girls is right at home with our approach to achieve justice without contributing to oppression. Her experience at the global level will help shape our insights into shifting international systems. As we grow our team in Africa, Yusuf's experience in East African development will be an asset. I am proud to welcome her to our board in 2018."
Yusuf has a deep background in supporting innovative solutions to increase access to education, serving as a leader for organizations to develop literacy and school systems in the United States and in East Africa. She also has a special dedication to the advancement and empowerment of women and girls. Yusuf began her work in development at the World Bank focusing on the gender impacts. She is the co-director of a program in Nairobi to provide opportunities, education, and empowerment to girls.
"All people want the same thing –a life with dignity. This is what connects us, creates a sense of oneness among people," said Yusuf. "I am glad to be a part of many efforts to bridge the spaces between people so those who do have safety and dignity can extend access to those who don't."
"Accountability Counsel is doing powerful work with a small team. The organization's humility and dedication to its respect-based model, mitigating power dynamics, and knowledge sharing are values I am proud to share. I am most looking forward to supporting the new Africa office and extending the mission of accountability into impact investing."
Read more about Yusuf's career here.