27 November 2017
Are National Contact Points Improving Through Peer Review?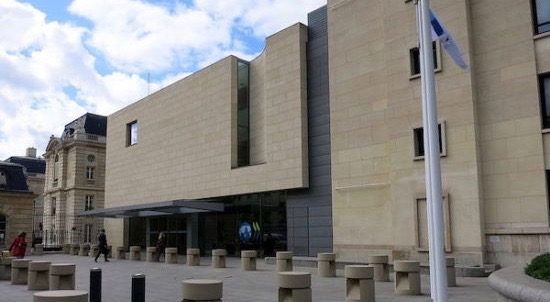 As corporate accountability organizations, one of our most important goals is to ensure that the offices that facilitate access to remedy for those harmed by corporations continue to grow and develop. By learning from experience, accountability offices like the National Contact Points (NCPs) for adhering countries of the Organisation for Economic Co-operation and Development (OECD) Guidelines for Multinational Enterprises can be more effective at resolving conflicts among companies and the people affected by their operations. In order to improve, NCPs volunteer to undergo a review by their peers. As businesses, governments, and civil society organizations gather in Geneva to mark the progress of the UN Guiding Principles on Businesses and Human Rights (UNGPs), we are eager to ensure that the peer review process is as effective as possible.
Recognizing that NCPs can facilitate access to remedy in cases of corporate misconduct, the International Corporate Accountability Roundtable (ICAR), Accountability Counsel, and OECD Watch researched whether the peer review process is really improving the effectiveness of NCPs overall. While our qualitative analysis is still ongoing, we have thus far found many ways in which the NCP peer reviews can be improved.
Some of the key interim recommendations are to make the process more transparent and accessible. To improve transparency, the NCP under review should prepare for the review process months in advance, publish information about the review early on so that all stakeholders can participate, and update its website with details about the review. To increase accessibility, feedback questionnaires should be translated into any and all relevant local languages and should be tailored to distinct stakeholder groups. The OECD secretariat should consider collecting the survey responses to improve the anonymity of the process, allowing certain vulnerable stakeholders to comment more freely.
Other recommendations are tied directly to ensuring that a review leads to effective change. Currently, the NCP being reviewed may sit in on the consultation meetings during the review, but this can curtail frankness and may lead to retaliation for critical stakeholder feedback. With respect to the final report, once findings and recommendations for the peer reviewers are compiled, it should be made available to all stakeholders and should include justification for which recommendations were incorporated and why others were not. On follow-up, the only way for all NCP stakeholders to know if the peer review process is making any change is to monitor progress against the report. The NCPs have even more to gain if these organizations are permitted to monitor their progress and as a result, should publish follow-up reports on an annual basis.
As a dispute resolution mechanism that can involve direct negotiations with corporations NCPs are an important way for those harmed by corporate actors to be made whole as envisioned by the UNGPs. While the final results of this project are yet to be determined, these interim results demonstrate that more can be done to improve the NCP peer review process so that NCPs can better deliver remedy to victims of corporate wrongdoing.