20 July 2017
Out for Summer, Episode 2: How Public Banks Support an Unsustainable Farming Giant in Ukraine, Ignoring Communities' Rights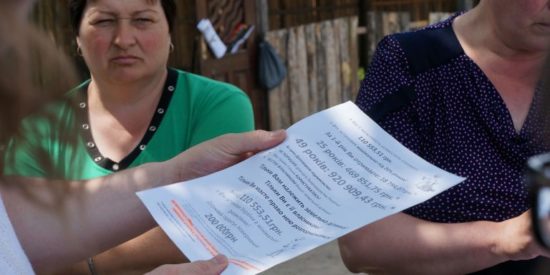 MHP is a vertically-integrated group of more than 20 companies which controls the whole cycle from grain and fodder production, through breeding, poultry production and meat processing, to the distribution and sale of its products. The giant company is a leader in the country and is controlled by Ukraine's fifth wealthiest man – oligarch Yuriy Kosyuk.
MHP has received huge support from public banks including the EBRD, the EIB and the International Finance Corporation (IFC), for a total amount of USD 564 million. On December 1, 2014 the EIB signed a EUR 85 million worth loan EUR 85 million with MHP to construct two grain-storage facilities, a fodder-processing plant and a sunflower-crushing plant in the Vinnytsia region in Ukraine[1].
In the Vinnytsia region the company possesses several other facilities besides the grain-storage – for example a breeder farm, a hatchery, rearing zones with broiler houses, a slaughter house and waste treatment facilities. The company boasts of its position as the biggest meat producer and one of the biggest grain producers in Ukraine, with a land bank of nearly 400,000 hectares in 12 regions of the country[2]. MHP is currently planning a big expansion that would see its operations double by 2018, and for this to happen the company needs additional land especially in the region near Ladyzhyn…
Read the full blog here.