24 January 2017
Haiti Land Grab Complaint Is Registered: Displaced Farmers Reflect on Their Fight for Justice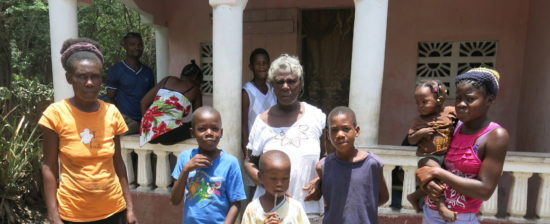 On January 12, 2017, the Kolektif Peyizan Viktim Tè Chabè, a collective of Haitian farmers displaced from land some had farmed for decades, filed a complaint to the Inter-American Development Bank (IDB) about its role in this land grab. January 12 was the seventh anniversary of the 2010 earthquake that devastated Haiti: an event which triggered a series of decisions that led to the loss of their land without notice and without fair compensation under the guise of earthquake reconstruction efforts spearheaded by the IDB.
The Kolektif and other members of their community recently gathered, with ActionAid Haiti, to reflect on the seventh anniversary of the 2010 earthquake and on the significance of the complaint filing. ActionAid Haiti reports:
"The Kolektif believes that the case has reached an important milestone and the community will remain mobilized until victim families ultimately get fair and just compensation. More importantly, they think that this will serve as a lesson for development stakeholders and policy makers involved with Haiti that violating communities' land rights is not the right way to build back better after disaster, let alone bring real sustainable change."
Another milestone was reached yesterday when the IDB's independent accountability office advised the Kolektif that their complaint has been registered. IDB management now has until February 22, 2017 to respond to the complaint. It's time for the IDB to acknowledge its role in the harm caused to those displaced farmers, including the members of the Kolektif, and to discuss constructively the solutions proposed by them.
To read more about the complaint, see here.