30 November 2016
Accountability Counsel and Partners Submit Comments on OPIC's Draft Environmental and Social Policy Statement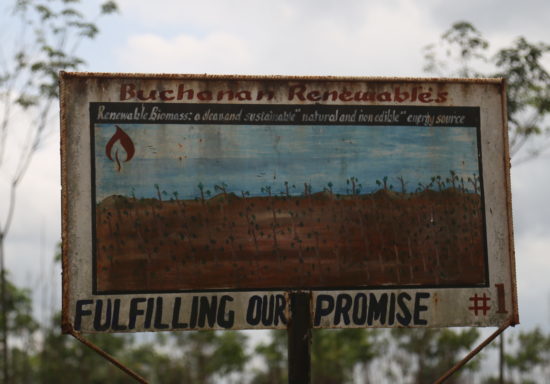 On November 23, 2016, Accountability Counsel and 17 partner organizations submitted comments to improve the practices of a U.S. federal agency, the Overseas Private Investment Corporation (OPIC). OPIC has been the subject of two Accountability Counsel community-led complaints about abusive projects supported by the agency. The comments, which are part of a review of OPIC's draft Environmental and Social Policy Statement (ESPS), follow on recommendations made in the aftermath of OPIC's investment in the failed Buchanan Renewables biomass project in Liberia. The comments also build on a previous joint submission showing gaps in OPIC's policy to protect the environment and local communities, and its inability to ensure that OPIC fulfills its development mandate.
While the draft ESPS does reflect an increased commitment to human rights principles, it still fails to include the necessary processes for the proper assessment and monitoring of environmental, social, and human rights impacts. Our joint comments outline major gaps in the following areas:
Inadequate and unclear human rights due diligence procedures;
Little assessment and monitoring of development outcomes;
Insufficient monitoring procedures; and
Incomplete access to meaningful accountability and remedy.
Accountability Counsel previously highlighted these gaps in Scoring OPIC One Year On (OPIC Scorecard), a January 2016 assessment criticizing OPIC's implementation of the recommendations of its own Office of Accountability (OA), made following the OA's review of the disastrous project in Liberia. Moreover, several of these gaps were articulated in two government reports released in the last 18 months by the U.S. Agency for International Development Office of Inspector General (USAID OIG) and the U.S. Government Accountability Office (GAO). Troublingly, despite the repeated attention placed on these gaps, OPIC continues to fail to comprehensively change its policies and practices.
OPIC must use this ESPS revision process to resolve the weaknesses identified in our joint submissions, the OPIC Scorecard, and the OA, USAID OIG, and GAO reports. Without those changes, OPIC risks repeating the mistakes it made in Liberia and again leaving vulnerable communities worse off as a result of its investments.
Please follow the links to learn more about our Liberia case and Mexico case, as well as Accountability Counsel's policy work on OPIC. Information about OPIC's ESPS Review process can be found here.