13 April 2016
Nepal Arrests and Beats Peaceful Protesters Over World Bank-funded Power Project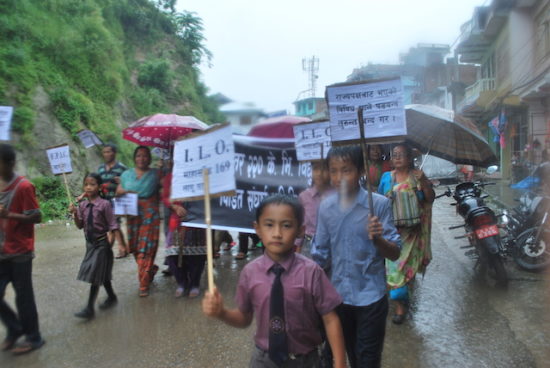 Last week, the government of Nepal indicated that they wanted to restart construction on the World Bank-financed Khimti-Dhalkebar high-voltage transmission line project that had been halted as a result of community complaints. This led to protests by affected communities on April 10, 2016, when about 160 people took part in a peaceful sit-in outside government offices. On the morning of April 10th, several leaders were invited inside to discuss their demands, and upon exiting, 6 of them were arrested. They were released the following day, and as a condition of their release, they were required to sign documents giving their consent to the project.
Also on Sunday, police forces were sent in to disperse protesters, and several dozen people were injured. Photos from a local news agency are found here.
This comes as the World Bank engages in its Spring Meetings in Washington and as the Bank considers additional loans to the Nepal Electricity Authority, the same entity responsible for the violence in this case.
Please see our Nepal case page for more information.