26 March 2021
Standing With Asian American / Pacific Islander (AAPI) Communities Against Hate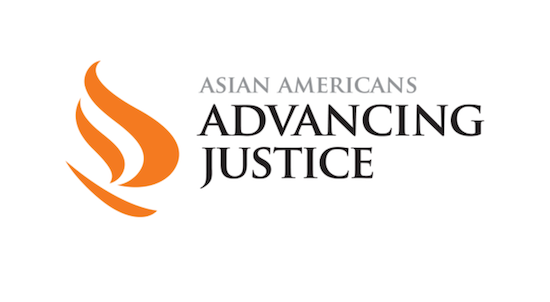 Today, Accountability Counsel joined a statement from our allies at Asian Americans Advancing Justice articulating a vision for a Community-Centered Response to Violence Against Asian American Communities.
"We are calling on our allies to stand with us in grief and solidarity against systemic racism and gender-based violence. Violence against Asian American communities is part of a larger system of violence and racism against all communities of color, including Black, Brown, and Indigenous communities."

– Asian Americans Advancing Justice, Atlanta
We stand in solidarity to condemn recent hate crimes and murders of Asian women in Atlanta, an attack of racialized misogyny, among many directed towards Asian American women for generations. The already tragic loss of life in Atlanta is part of a long and deeply gendered history at the root of these racist attacks.
We are moved to speak out too by the broader toll of violence against members of Asian American/ Pacific Islander (AAPI) communities around the United States, including in the San Francisco Bay Area. San Francisco is home to many of our team members, home to a significant AAPI community, and also home to a long and horrific history of violence against AAPI people. The increase in brutal and racist attacks, some occurring in broad daylight and targeting AAPI elders in our neighborhoods, leaves us angry, hurt, and in full view of the fear and anxiety gripping so many in our AAPI community. It leaves us committed to standing as allies for accountability so that our AAPI community is safe and treated with dignity and respect.
As we reflected during the Black Lives Matter protests last June, and in our statement after the January 6th attack on the Capital, longstanding patterns of racism and discrimination were granted a platform during the Trump administration, exacerbating the harm that xenophobia and white supremacy bring to our society. Speaking out and standing up in the face of violence, white supremacy, and oppression is imperative for all who seek to stop it. And seeing the through-line across forms of violence and oppression– including to our work around the world– is as well.
At Accountability Counsel, we stand with our allies in community-driven movements for justice. Government institutions seeking to address this violence must ensure that their policies center the perspectives of the communities bearing the brunt of this racism. Their responses must acknowledge these hate crimes for what they are: the latest in a long, dark history of discriminatory acts targeting AAPI people— acts which have often been spearheaded by the government itself.