16 February 2021
Welcoming Vanessa Barboni Hallik to Accountability Counsel's Board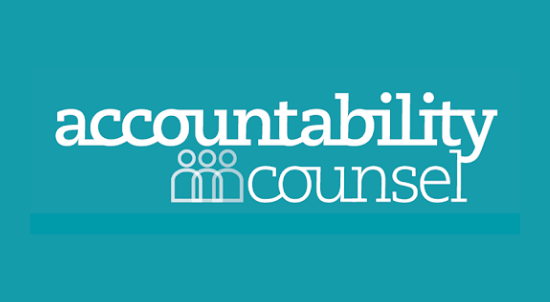 We are pleased to announce that Vanessa Barboni Hallik has joined Accountability Counsel's Board of Directors. Vanessa comes to Accountability Counsel with a range of expertise that deeply supports our mission and the communities we serve. 
Along with a deep commitment to social and environmental justice, Vanessa brings an understanding of the international financial flows Accountability Counsel seeks to hold accountable through her roles as an early-stage ESG investor, founder of a sustainable fashion company and action platform, and through her previous experience in emerging market finance.  
As founder & CEO of Another Tomorrow, Vanessa created an end-to-end sustainable apparel company committed to transparency and a circular economy. Her deep investigation and critical eye to supply chain risks has brought her around the world, and has afforded her direct learning from communities that source global goods. In her previous role as Managing Director at Morgan Stanley, she worked in the emerging markets institutional securities business and served in leadership roles related to the firm's philanthropic initiatives. 
In addition to serving on Accountability Counsel's Board of Directors, Vanessa serves on the Advisory Board for the Carr Center for Human Rights Policy at Harvard Kennedy School and the Trust for Public Land. Thank you for joining us in extending a warm welcome to Vanessa as she joins Accountability Counsel's Board.