6 July 2020
Honoring Sarah Singh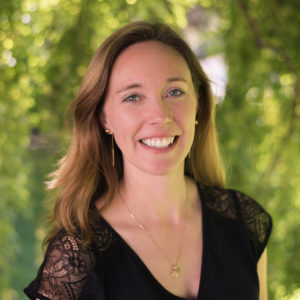 Sarah Singh is leaving Accountability Counsel after over eight years at the organization. A brilliant advocate with a deep commitment to supporting communities to protect their human rights and environment, we honor her many accomplishments and contributions to Accountability Counsel, our clients, and our field.
"Sarah has been instrumental in building a knowledge base and practice around supporting communities to effectively use accountability offices to have their voices heard in the face of abuse," said Natalie Bridgeman Fields, Accountability Counsel's Executive Director. "We see evidence of her lawyering skills and talent in the landmark agreements reached by nomadic herders in Mongolia to address impacts of the massive Oyu Tolgoi mine, where Sarah has played a pivotal role since the inception of our involvement eight years ago." She has also played an instrumental role in our cases in Colombia, Haiti, Liberia, and Russia, among others, and has advised countless communities and advocates in every world region.
"Sarah is an immensely talented lawyer, but even more importantly she uplifts and empowers communities to be their own best advocates. In this way, her work was not only influential, it was transformative."
– Lani Inverarity, a Senior Associate in the Communities program co-directed by Sarah.
Sarah has also played an invaluable role in growing the accountability ecosystem, both through knowledge sharing with communities and their advocates on how to use and understand accountability offices, as well as by mentoring lawyers entering this field. Her thought leadership has informed our understanding of accountability office best practice, and her expertise is reflected in Accountability Counsel's database and analysis of community complaints.
As she embarks on her next chapter, we congratulate Sarah on the lasting and extraordinary mark she has made to amplify the voices of communities seeking justice.