25 January 2020
Charting a more accountable era of U.S. development finance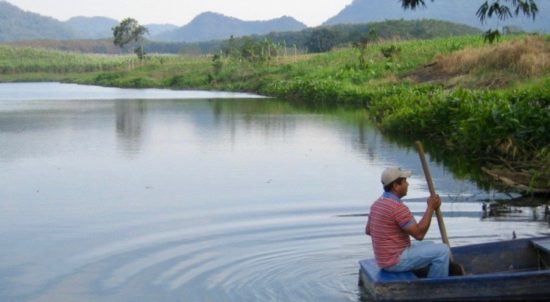 As the new U.S. International Development Finance Corporation (DFC) begins operations this month, its policies and practices will shape the legacy and effectiveness of this new era of U.S. development.
The DFC, which has subsumed the U.S. Overseas Private Investment Corporation (OPIC) along with part of the U.S. Agency for International Development (USAID), will work with the private sector to finance global development. The creation of this new agency is being heralded as the "the most significant change to the foreign aid ecosystem in the United States in more than 15 years," according to Devex's Adva Saldinger.
In order to be successful, the DFC must have strong environmental, social, and human rights protections to ensure that the agency's projects do not harm the very communities they are supposed to benefit. This includes robust due diligence and effective monitoring throughout the project cycle.
To make these protections meaningful, the institution also needs a robust accountability system, including an 'accountability office' to hear from people affected by DFC projects about whether the institution's activities are fulfilling its development mission or having unintended consequences. These accountability offices are a common feature across development finance institutions, and have proven to be critical tools for hearing community feedback, mitigating risks, and redressing harm.
Despite the clear benefits, some key U.S. development agencies––including USAID––have failed to create an accountability office or similar mechanism to hear directly from affected communities when a project goes wrong. Thanks to dedicated advocacy from civil society groups, and with leadership from our Policy team at Accountability Counsel, the DFC will not repeat that mistake.
Building on successes and lessons from OPIC's accountability office
Unlike USAID, OPIC did have an accountability office––one that we saw the benefits of firsthand.
When an OPIC-financed hydroelectric project threatened the health, physical safety, and freshwater source of Indigenous villages in Oaxaca, Mexico, they used OPIC's accountability office to defend their rights. We supported four villages to raise their concerns through a dialogue with the operating company and an investment firm supporting the project, mediated by OPIC's accountability office. Ultimately, the parties agreed that the project was not viable and decided to end it––preventing harm and financial losses.
"It is important that investors know how to prevent what happened in Oaxaca from happening in the future, and that they consider the opinion of local communities before starting a project so that the project is agreed upon by and brings benefits for both the communities and the investor," said Gabino Vicente, a Chinanteco Indigenous community leader. "This way, investors can avoid capital loss and harm to nature and the environment, as well as to communities themselves."
The legislation that created the DFC heeded Gabino's advice, requiring the agency to follow OPIC's example and establish its own accountability office. As the DFC ramps up operations, it must commit to a robust public consultation process to ensure that the accountability office's policies and procedures are developed according to international best practice and build upon the experience of OPIC's accountability office. Although the case of the hydroelectric project in Oaxaca ultimately resulted in positive outcomes, OPIC's accountability office did have challenges and barriers to accessibility and effectiveness that should be addressed and corrected in this new office.
If these building blocks are put in place, we hope to see proper environmental and social management and a strong accountability office that can prevent harm, learn from past mistakes, and deliver community-driven solutions. The DFC should take the necessary steps to ensure that this era of U.S. development is welcomed by and beneficial to the communities it is meant to serve. We hope that USAID and other U.S. government agencies engaged in international development and foreign assistance take note, too.