10 December 2019
Our 2018-2019 Annual Report on Human Rights Day
This Human Rights Day, we are honoring the communities and advocates at the frontlines of struggles to protect their human rights and environment. Human rights defenders like Seliana Marcelus (pictured above) and Ilna St. Jean (pictured below) in Haiti whose organizing has resulted in historic progress toward restoring the farming livelihoods and food security of their community of 4,000 people. Today, our team is in Haiti supporting Seliana and Ilna to achieve meaningful change for their communities.
Our new annual report, A Decade of Accountability, shares the stories of Seliana and Ilna, and those of Nah Ehhtee Wah in Myanmar and Dorjkhand Bataa in Mongolia. Our collective work alongside these communities shows the solidarity that sustains us and why the vision forward is both clear and urgent. We invite you to learn more about their stories, our learning over the last ten years, and our vision for the next decade.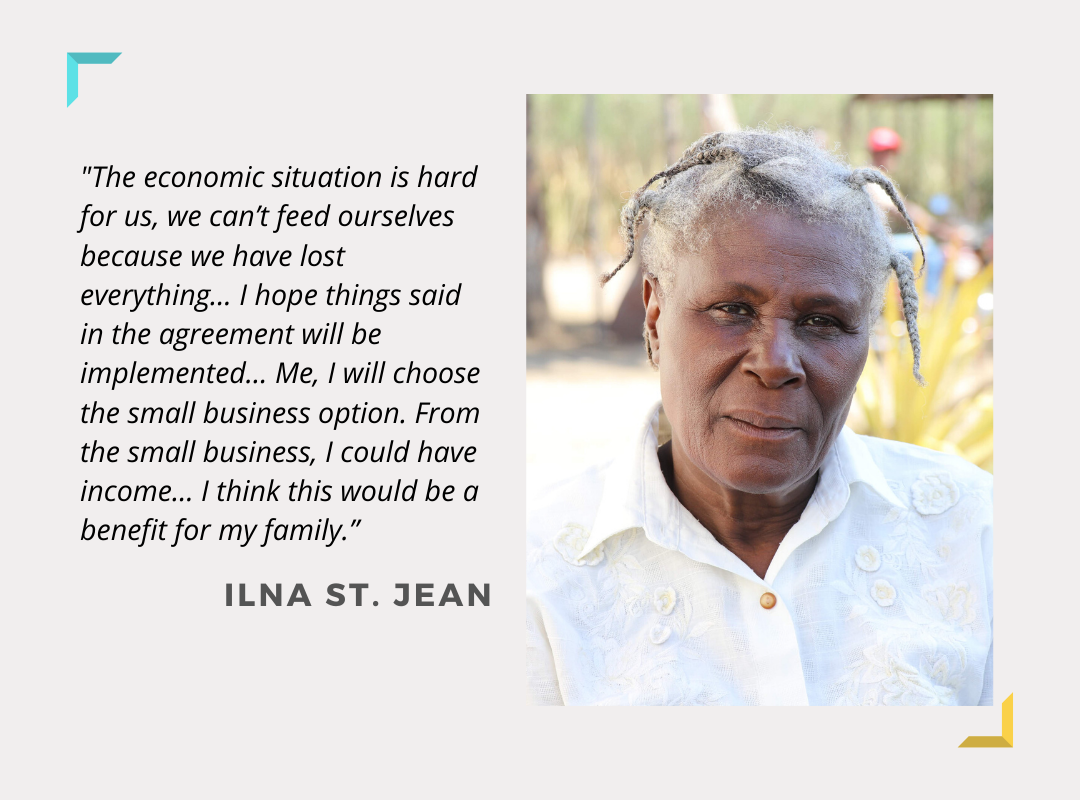 As 2019 comes to a close, we are deeply grateful for the solidarity that enables us to create strong systems that allow communities to be heard. We have experienced stunning successes, many long struggles, and throughout it all, deep learning. None of that would be possible without your continued support. If you have not yet donated this year, please consider making a gift if you are able.