20 May 2019
U.S. Senate Restores EXIM Bank's Financing Capacities, EXIM Board Must Prioritize Accountability Moving Forward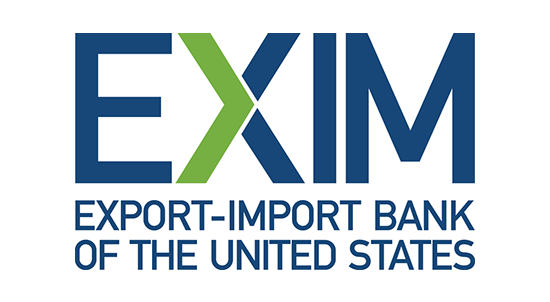 For the first time in nearly four years, the U.S. Export-Import Bank (EXIM) has the ability to make deals over $10 million following the confirmation of three EXIM board nominees this month. The appointments of Kimberly Reed as EXIM President, and Judith Pryor and Spencer Bachus as board members, have restored the board's ability to reach the quorum needed to approve large transactions, which it has not had since July 2015. As this renewed spending power opens the door for EXIM to support larger – and potentially riskier – projects, the export credit agency needs a strong accountability framework to minimize those risks and effectively address harm when it occurs.
A crucial component missing from EXIM's current accountability framework is an independent accountability office. These offices, which are found across financial institutions from the World Bank to the U.S. Overseas Private Investment Corporation (OPIC) and the soon-to-be operational U.S. International Development Finance Corporation, provide a forum for communities to raise grievances about harm caused by a financial institution's activities. When a complaint is found eligible, accountability offices are equipped with tools to address these grievances in a fair, transparent manner.
A robust accountability office would benefit EXIM by proactively addressing risks, resolving problems as they arise, and feeding useful lessons back into the agency to improve its practices and the sustainability of its investments. In addition, it would help ensure that EXIM's investments support sustainable jobs for American workers, which is one of the agency's goals.
The agency has already taken positive steps that recognize the necessity of having a way to hear directly from communities affected by its activities. In 2016, in the wake of its investment in the Sasan coal project in India that resulted in the deaths of at least 19 workers, EXIM created an Environmental and Social Project Information and Concerns online form to receive feedback from communities affected by its activities.
Although this form was an important start towards providing communities and workers with an avenue to raise concerns, the agency has farther to go to ensure that the benefits of a strong accountability office are realized – and that the experience in Sasan is never repeated.
EXIM's accountability office should be established according to international best practice and should be independent, transparent, and accessible. Furthermore, it should provide the key tools available at other offices, including OPIC's Office of Accountability: 1) compliance review to investigate whether an EXIM project is in accordance with the agency's social and environmental standards; and 2) dispute resolution to convene EXIM clients and local people affected by its operations in a dialogue to find mutually acceptable solutions to harmful impacts.
Accountability Counsel's recent case supporting hundreds of Haitian farmers and their families whose farmland was taken for an industrial facility demonstrates the solutions possible through an accountability office. Through a facilitated dialogue initiated by a development bank's accountability office, the farmers, the bank, and the Haitian government reached a historic agreement to restore the livelihoods of almost 4,000 people. This outcome was only possible due to the development bank's accountability office. Currently, EXIM's accountability framework provides no way for people harmed by the agency's investments to access a similar solution.
EXIM's authorization expires later this year in September, and the reauthorization process could provide a key opportunity to strengthen its accountability framework. However, EXIM's new leadership does not have to wait to entrench a strong commitment to accountability. Reed has already committed to implementing positive changes ahead of the reauthorization process. The creation of a best practice accountability office is a key positive change that should be on her list, for the benefit of the agency and communities around the world affected by its activities.