14 November 2018
Accountability in Development Finance this Week in D.C.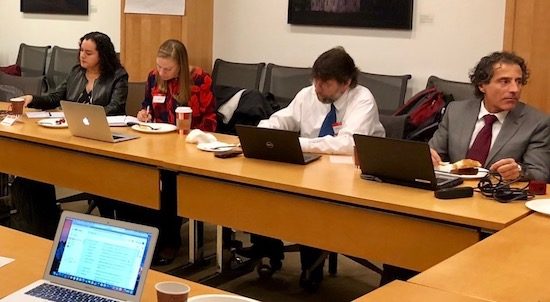 This week, Accountability Counsel's team is in full swing with a packed agenda in Washington, D.C., with a host of events centered around development finance institutions and their independent accountability mechanisms (IAMs). As our work shows, IAMs are crucial as they can provide access to remedy for individuals and communities who have been harmed by internationally financed activities.
To start, our team will be attending a civil society roundtable accompanying the 15th Annual Meeting of the Independent Accountability Mechanisms Network (IAMnet). IAMnet is a network of practitioners at the world's accountability offices who contribute to the "regular exchange of ideas and assist with institutional capacity building in accountability and compliance as components of corporate governance."
Second, the International Advocates' Working Group (IAWG) will be gathering in D.C. this week to discuss the latest developments in our field, work on joint policy advocacy, and share information and lessons learned about our work surrounding IAMs. IAWG is a global network of civil society organizations which Accountability Counsel convenes.
Third on our agenda is the Inspection Panel's 25th Year Anniversary Celebration. The Inspection Panel was first established by the World Bank in 1993 as the world's first independent accountability mechanism. Today, there are over a dozen IAMs whose key functions are to hold development finance institutions accountable to the institutions' own policies.
At the end of this week, Accountability Counsel will be attending a landmark symposium on accountability within international financial institutions at American University Washington College of Law. Our Founder and Executive Director, Natalie Bridgeman Fields, will be speaking on a panel about how the past 25 years of work surrounding IAMs has led to Accountability Counsel's current initiative on impact investing, and where the field is headed next.