15 September 2017
NGOs Call for Strengthening Executive Branch Oversight, Public Participation in Foreign Assistance through Agency Reform Process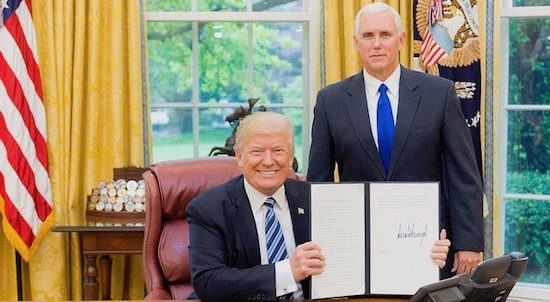 Washington, D.C. – Non-governmental advocacy organizations focused on international development and its financing, including The Bank Information Center and Accountability Counsel, called for federal agencies to focus on principles of transparency, accountability, and development effectiveness in the agency reform process. This week, task forces from across executive departments, agencies and commissions were to submit reform recommendations in accordance with an executive order issued earlier in 2017, calling for these offices to create efficiencies and cut spending. It is unclear if there will be any period for public feedback on these proposed reforms.
Three Essential Principles for Strengthening Oversight and Public Participation in Foreign Assistance
More than thirty years ago, both the legislative and executive branches of the United States government began taking steps to ensure principles of transparency, accountability, and development effectiveness govern U.S. investments in foreign assistance. As a result, U.S. taxpayer dollars that flow through bilateral aid agencies and multilateral institutions are subject to sophisticated oversight mechanisms to ensure they are spent efficiently and effectively. It is essential that any reorganization or reform of the executive branch strengthens these oversight functions and affirms the longstanding U.S. commitment to the principles of transparency, accountability, and development effectiveness in the following ways:
Transparency
Every year, development agencies and multilateral institutions implement and finance projects that spur development in low- and middle-income countries. Given the challenging environments in which these institutions often work—including in places where civil society space is restricted or closed entirely and human rights are routinely violated—it can be difficult for communities to participate in the development process that these institutions support. In many cases, discerning who is responsible for a project or "following the money" is difficult or impossible. It is therefore essential that requirements for public input and scrutiny are maintained and that robust oversight of their implementation is adequately resourced.
Accountability
Even the best-laid plans have unforeseen consequences. Development projects are inherently disruptive, and almost always pose risks to some segment of the population impacted by them. Accountability mechanisms are crucial to ensuring communities and individuals can seek redress for harm when institutions fail to comply with their own internal policies. They are also an important tool for resolving grievances peacefully, encouraging projects to operate according to the rules and incorporate local participation. Accountability mechanisms must be supported, held to high standards, and adequately resourced.
Development Effectiveness
Good development takes time. There are no quick fixes or one-size-fits-all approaches to difficult development challenges. All too often, however, "efficiency" is prioritized over "effectiveness." Communities must be put at the heart of the development agenda in every country, and civil society must have meaningful opportunities to engage throughout the development process. Taking these steps does not dramatically lengthen the lifecycle of projects, but rather ensures development efforts are sustainable and responsive to local dynamics and context. Both bilateral agencies and multilateral institutions must adhere to the highest international standards in their activities, and ensure that results and development impact are incentivized and rewarded over the volume of business generated or the payback rate on loans.