8 March 2017
New Video: This Is Why We Support Comunidades Unidas (And Why You Should Too)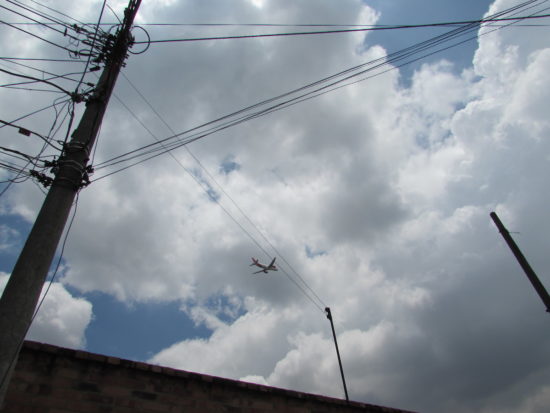 Communities in the Fontibón locality of Bogotá, Colombia have been fighting for years to protect their health and their families from the extreme noise pollution generated by El Dorado International Airport.
They organized as Comunidades Unidas to engage with airport operators, authorities, and investors to seek improved noise mitigation in their homes and community participation in noise management decisions.
If you're wondering, noise pollution – how bad can that be? – you need to watch this video immediately:
Comunidades Unidas filed a complaint to the Inter-American Development Bank (IDB), a major investor in the recent expansion of the airport, highlighting the bank's failures to investigate and manage the risks associated with airport noise. The number of flights using the airport has increased dramatically since the bank's investment. The airport is currently receiving up to 52 flights per hour, a rate that is projected to rise to 90 flights per hour by 2021. Yet, the IDB failed to consider what impact this additional noise would have on those communities living on the margins of its airport.
Comunidades Unidas came to us in 2014, frustrated by the complaint process. We helped to initiate a compliance investigation, where the IDB's accountability office – known as MICI – has investigated whether or not the IDB complied with its environmental and social safeguards when it invested in this project and whether it has caused harm to the communities of Fontibón.
MICI's final report will soon be made public. In the coming weeks and months, we will support Comunidades Unidas to translate MICI's conclusions and recommendations into tangible, positive changes on the ground. And we will call on you to help us amplify the voices of the residents of Fontibón.
You can read more on our case page, here.